Archive for March, 2011
MacKerricher's tide pool monitoring-4.23.11

—Posted Friday, March 25th, 2011 at 4:54 pm—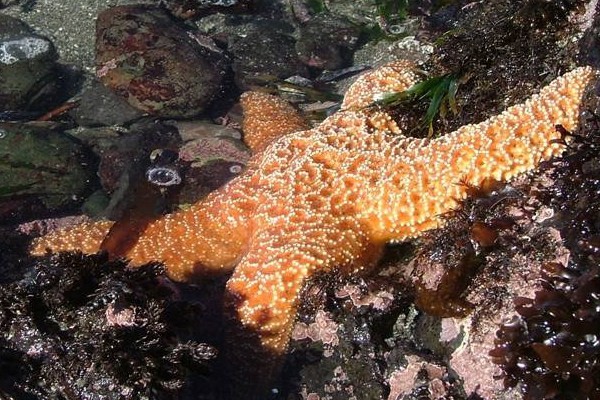 We love MacKerricher State Park, and you can actually walk there from the Atrium Bed and Breakfast!
The tide pools at MacKerrricher have been used as a living classroom for over 50 years and this valuable coastal resource was once thought impermeable to human influence.
They are training volunteers to educate the public about the tide pools at Laguna Point.  The goal is to get park visitors to take care of and respect the tide pools.  At good low tides, they will have a docent at the tide pools.
The goal of this program is to provide on-site education to the general public; inform visitors about the organisms, ecology and necessary protection of the valuable intertidal resources; and to increase awareness of the needed conservation of this ecosystem.
To get more information, call Fred Andrews, Park Interpreter, 707.961.0471 or call 707-961-0471; Visitor Center 707-964-8898; or contact MAPA: 707-937-4700, mapa@mendoparks.org
Otsuchi – our sister city needs help

—Posted Thursday, March 24th, 2011 at 7:13 pm—
We're all saddened by the effects of the recent Japanese tsunami. Our sister city, Otsuchi, was destroyed and the City of Fort Bragg is joining together in an effort to support our friends there.  Visit the KOZT Radio website to help donate to the Otsuchi Relief Fund.
Gracie and the Sausage

—Posted Thursday, March 17th, 2011 at 9:58 pm—
The Great Sausage Caper
Gracie is an easy-going inn dog who seems to like everyone. She's always ready for a belly rub.
We would like to think it's because of all those walks we give her and lots of healthy food.
One of Gracie's favorites is Natural Balance Potato & Duck dog treats. We keep a big bag in the kitchen as tasty little rewards for good behavior.
During guest breakfasts, however, we usually keep Gracie corralled in a back room or yard so she doesn't pester guests for non-approved treats.
A couple of weeks ago, while Mary was serving pancakes in the parlor, Gracie slipped into the kitchen and copped a few sausages intended for our hungry waiting guests.
We can't be too hard on her, though. Pork sausage does look and smell a bit more appetizing than potato and duck dog cookies. Of course, we're sure Gracie won't mind sharing if you're a vegetarian and looking for a new taste treat during your next visit to the Atrium.
—Gail